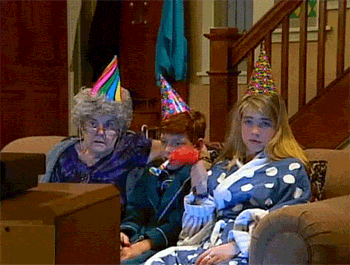 As the year draws to a close, one has to take stock and observe, "That sucked." Yes, 2018 was about the worst year since 7th grade. Worst. Year. Ever.
The good news? It can only go up from here. To commemorate the enormous sinkhole that was 2018 and the great hopes for a brighter future, I've written "A New Year's Carol." On the surface it may sound a little bleak to sing "it's been a terrible year," but there is hope embedded in the music of this carol. You see, the key rises a whole step with each repeat of the carol. Crazy, huh? You want to really geek out? I double all the tracks at the octave so that I could create Shepard Tones–the effect that the song continuously rises without actually going out of range. (Although I'm singing nearly four octaves all told.)
By all accounts it's been a terrible year.
As the days dragged into months,
there was little to cheer.
Sing "Oo la loo ley!"
when there's nothing to say.
Sing "Oo la ley loo!"
for what else can you do?
But next year cannot be worse,
so it's all up from here!
You want to sing along? Here's the music: PDF.
You want to hear the Shepard Tones more clearly? Here's an instrumental MP3.